PaintbucketGames – Games That Matter

I started working on Beholder 3 as part of an internship and am currently employed as a working student at PaintbucketGames as a programmer.
Would you Like some Limbs
Would You Like Some Limbs? is the semester project of four Game Design students.
An Atmospheric, narrative-driven game, inspired by and taking place in a futuristic South Africa.
It was developed throughout 3 months.
Coding Projects
Picture Swiper
Programmed in C# using Windows Presentation Foundation (WPF)
Frontend and Backend development
Allows sorting of large amounts of images easily and quickly
Learn more about it in the slideshow below and the images comments.
The user would select a folder with images that he wishes to sort. Flag each image with a Yes or No and then proceed to export them to a wished location. There the then sorted images would be split into two folders – the one that is kept and the one that is sorted out. The user could then easily decide how to proceed with the results.
MyValentine
Programmed in C# using Windows Presentation Foundation (WPF)
Frontend and Backend development
Replaced drawing software's either unintuitive or too small UI with a two mappable, button application
Learn more about it in the slideshow below and the images comments.
The Program's window size is fairly small, always on top of other programs and easily moveable by dragging it around.

Specifying hotkey options and selecting a program to send said specified hotkeys to.

Once that is done, the program will become semi-transparent for a better user experience and is ready to be used.
Replaces Krita's and Photoshop's undo and redo functionalities.
The program can be butchered to be used for any other software that makes extensive use of hotkeys. The limitation being to only have two hotkeys that can be mapped.
3D Art
Creature Creation
Visuals
Infinite Corridor
Created, rendered and post processed in Blender 2.79.
High to Low Poly Workflow
A more detailed breakdown can be seen on my Artstation here.
Procedural Animation in Unity
Animated T-Rex using Code driven logic and behaviors – hence Procedural.
Experiments
Click any image to view the game's Itch.io page associated with it where you can also download the game.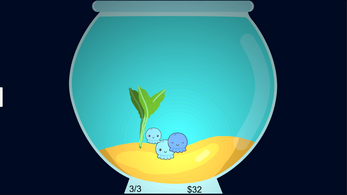 Octo Fren
Feed your Octos to set them free and be able to buy beautiful scenery for your fren's aquarium.
Frööt Lööp
The factory needs your help!
All of the machinery has come apart, and it's up to you to process the food! Use conveyors, juicers and slicers to send the food flying to it's destination! But hurry, thanks to the machines crumbling down, we're already behind schedule, so be quick!
Deeper
Dive deeper into your mind and thoughts in this topdown puzzle game. Solve the riddles while actually figuring out where you are exactly.
Quacc Attacc
BANG!
The sound of the rifle alarmed everything in the forest, and your little ducclings have run off! Traverse the forest by jumping across platforms and avoid the hunter's crosshairs to reunite with your family so you can safely return to hiding.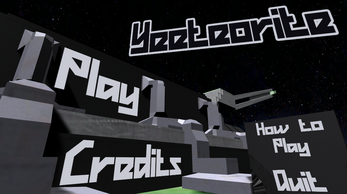 Yeeteorite
An Alien race has declared war against us! We must attack them immediately! Prepare the Space Slingshot and destroy them!
ToyCarSim
Drive around as a little toy car, and play minigames that are placed around buildings in the town.
Super Smash Market
A huge supermarket will come to town, and totally make you loose your job, man. Totally ungroovy. Let´s try to smash it as much as possible before it opens.
Get Through The Wall
You are a rebel leader set in the GDR in 1964. You and most of your companions are very unhappy with the current situation. So you do the only rational thing and start a revolt by assembling some civilians in an attempt to break through the Berlin Wall. But you must be careful since the local military knows your plans and is trying to stop you, whatever it takes.
Seasons of Greed
In this fast paced, one-button-input, 2D side scrolling game, you play as Aidan McMohadeishu. After inheriting his father's wealth, he decides to do what every other rational human being would do: INVEST! INVEST! INVEST!
Invest in shops, and businesses in accordance with the seasons. But beware, for they change frequently.